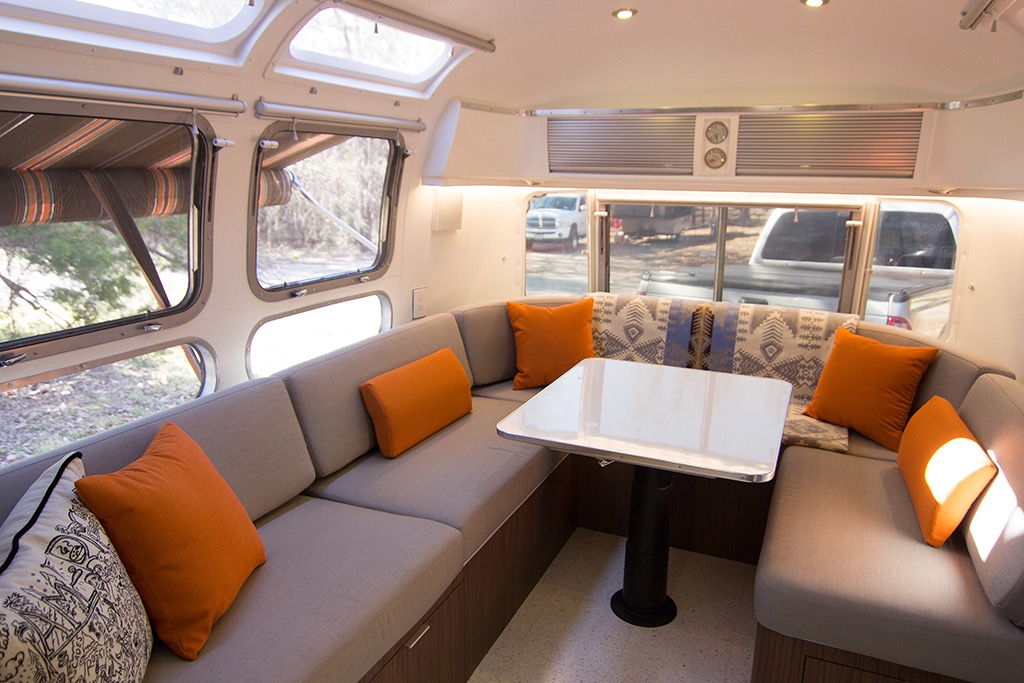 1978 Airstream Dinette - inspiration photo
Pernille and I looked at a lot of Pintrest, YouTube and otherresourses on the interwbs to figure out what we wanted our Airstream to look like and function.
We decided we wanted a U-shaped dinette in the front to give our family a larger area to sit at for meals and gaming as well as a queen size bed for the Wild Boyz to sleep.
Here are some photos of the dinette before we stained it.
I will post photos of the fisinshed dinette once we are back from our current ski trip
If you would like more details, email me:
Michael@theWildsLife.com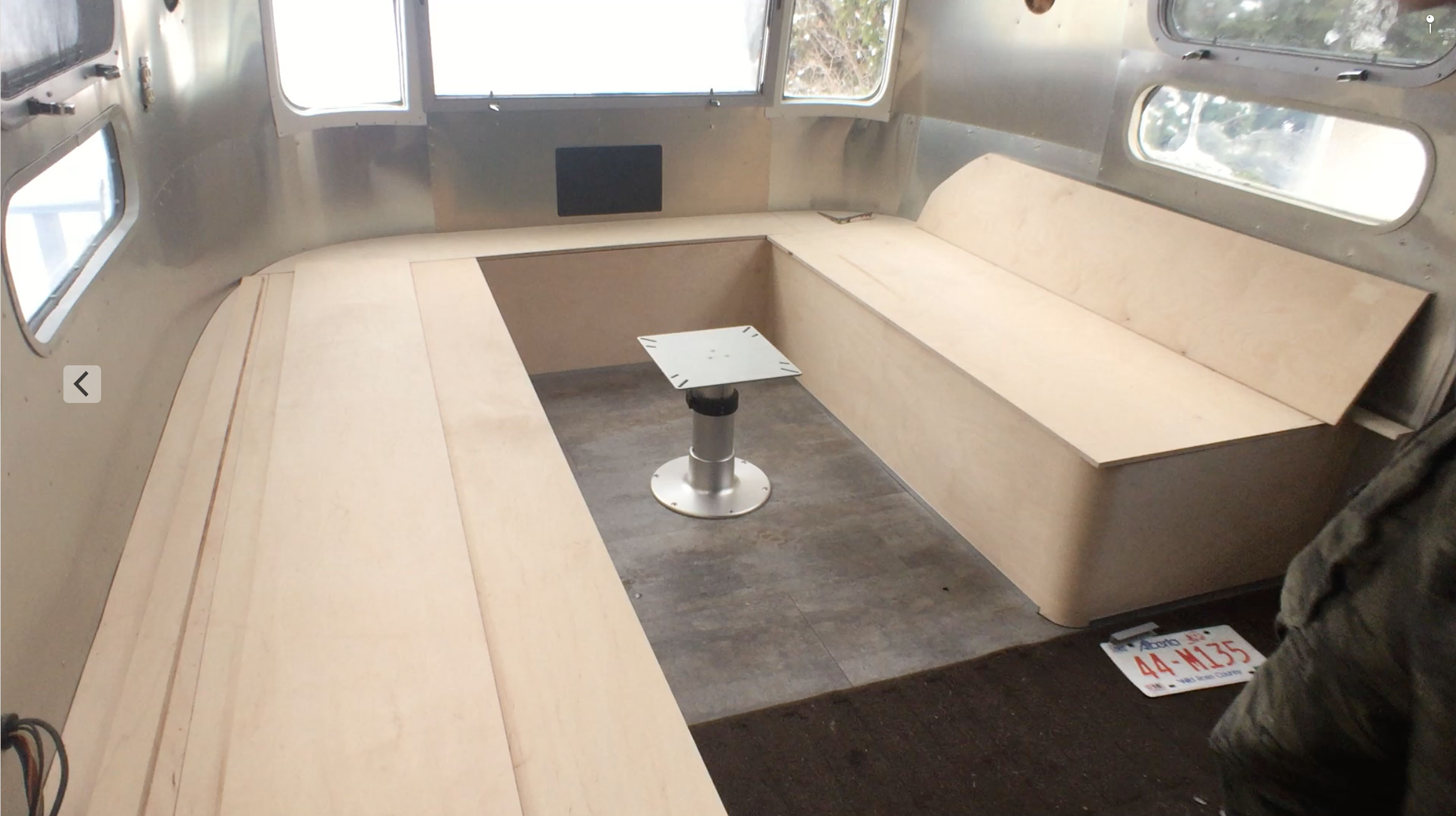 1978 Airstream Trailer Dinette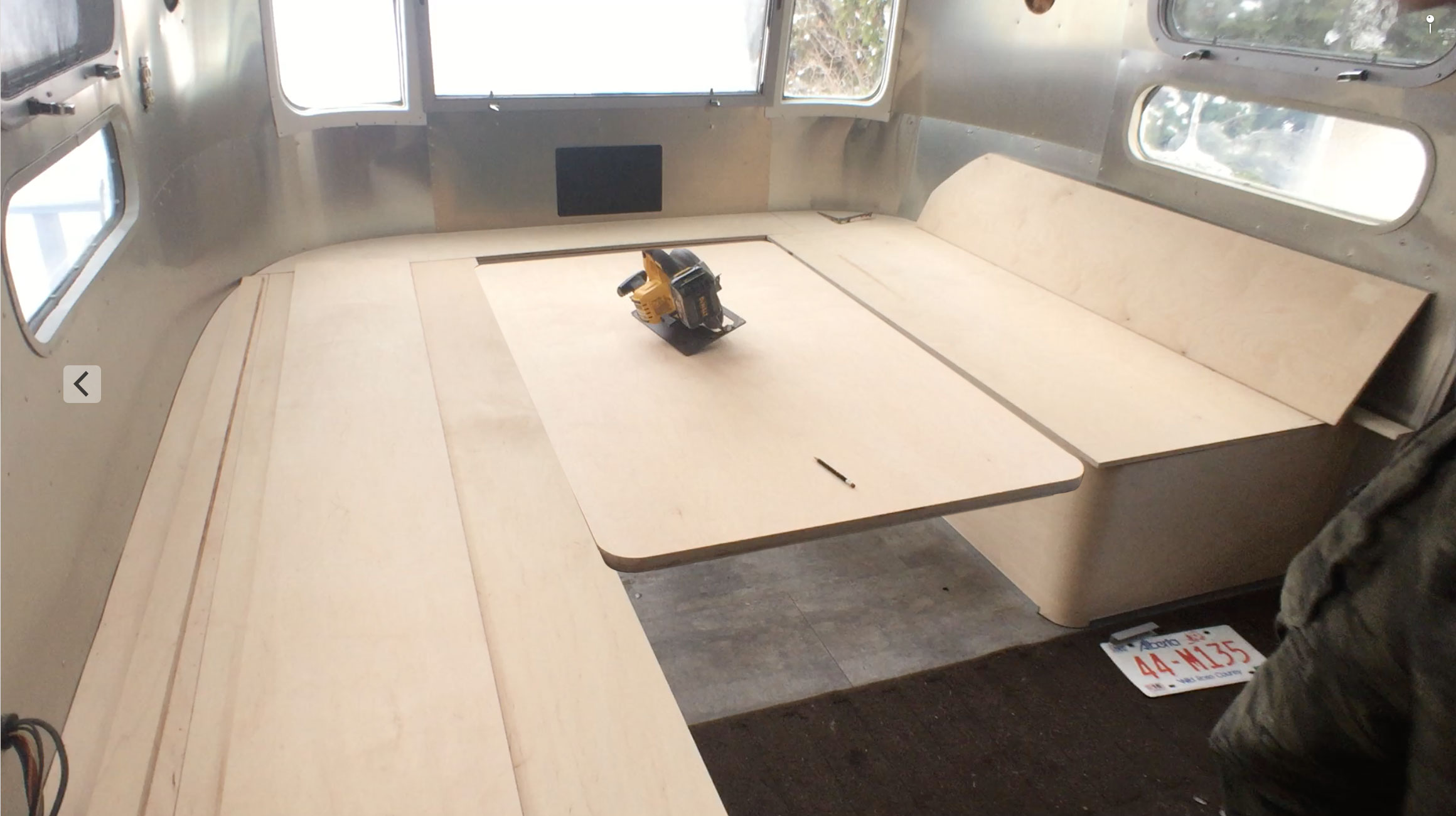 1978 Airstream Trailer Dinette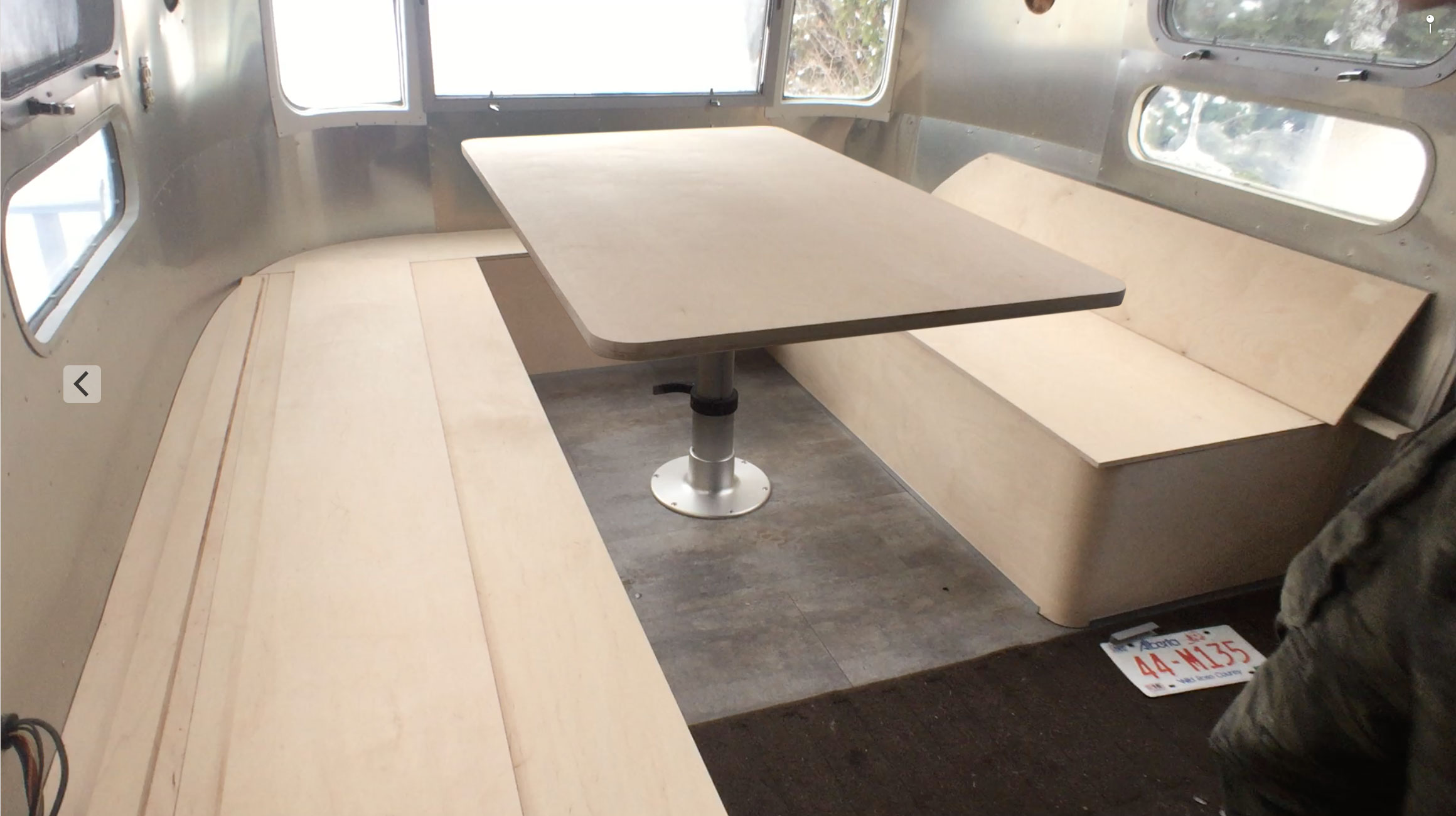 1978 Airstream Trailer Dinette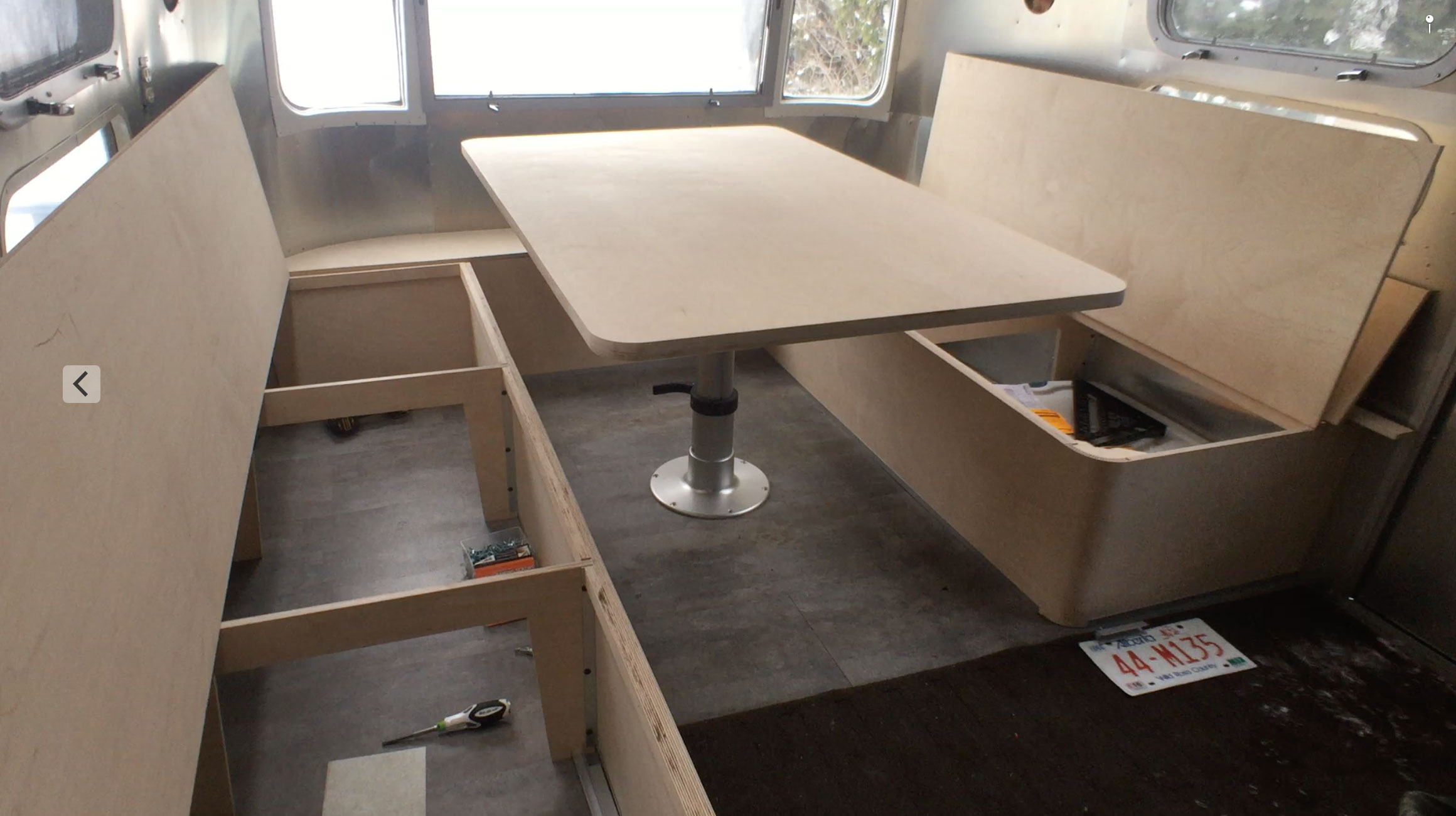 1978 Airstream Trailer Dinette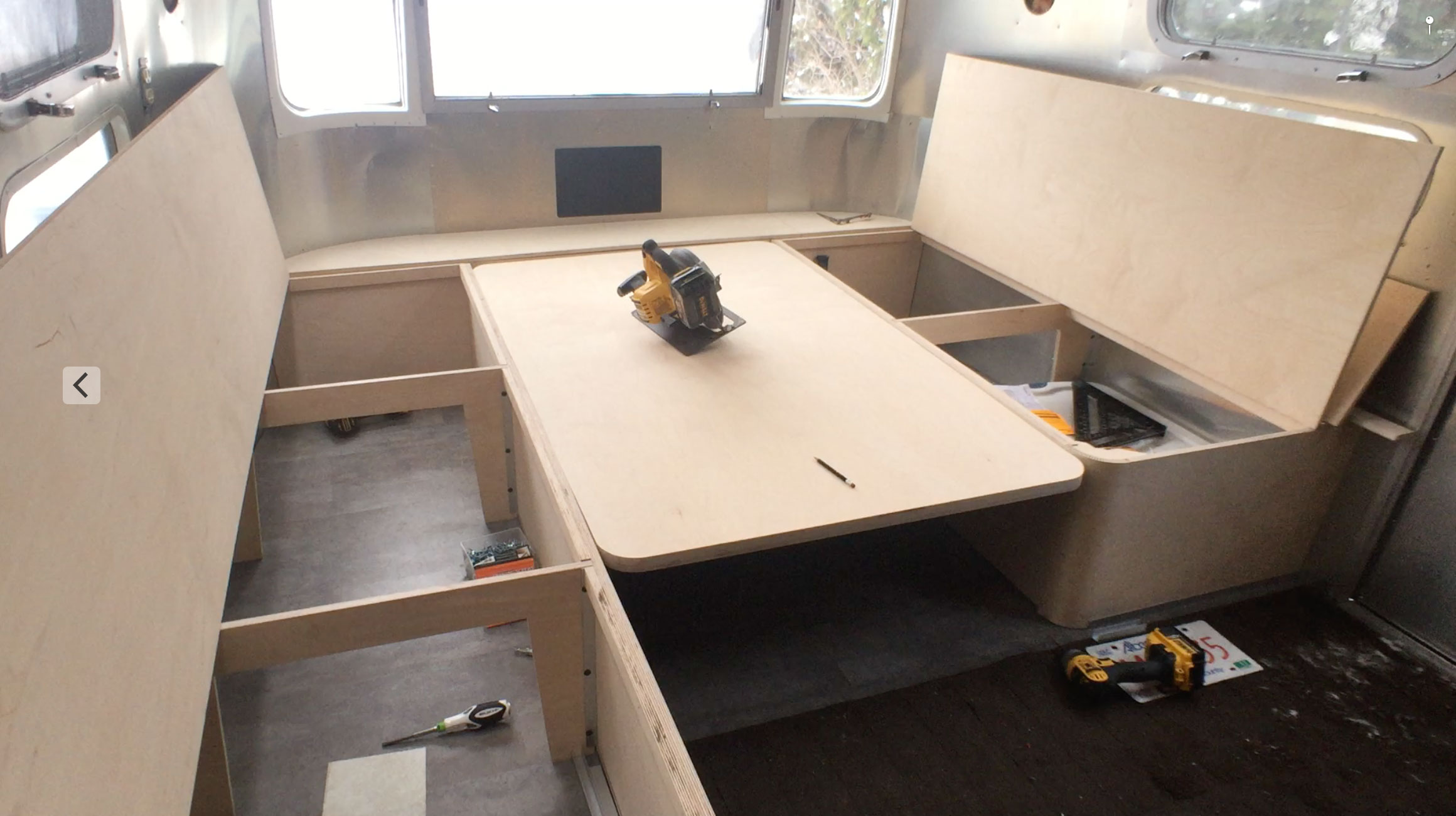 1978 Airstream Trailer Dinette
Back