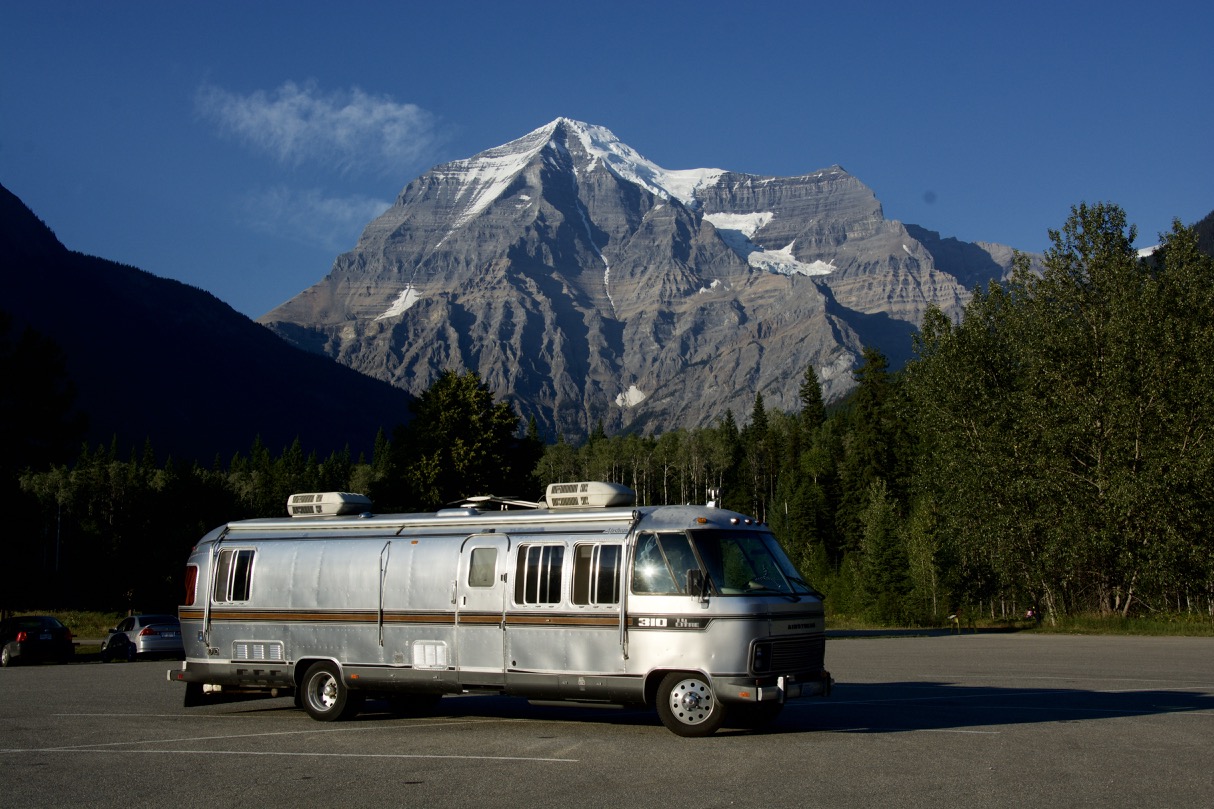 Xio - 1984 Airstream 310 Motorhome
Welcome to our Airstream page, here you will find photos and videos cronicalling the renovation/restoration of our 1984 Airstream 310 Motorhome
We named her Xio (Zee-Oh).
We plan to make Xio our winter home when we travel back to Canada and eventually she will join us down in Nicaragua.
Shouldn't every family have a trailer and a motorhome?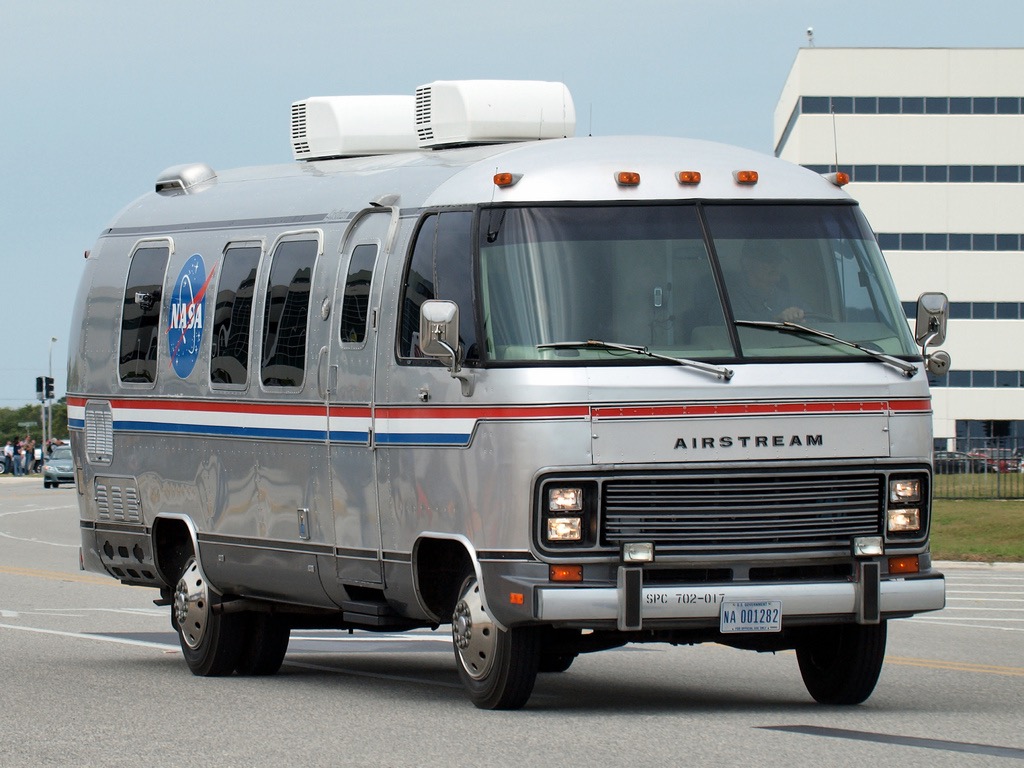 NASA Airstream Motorhome
We bought Xio from a wonderful family in Kenmore Washington. Here is the work we did immediatly in the parking lot of an O'Rielly's Auto Part store. The staff there were absolutley awesome and a pleasure to deal with. Very knowledgeable and helpful.
If I get my way, we will restore the exterior to be like the Airstream motorhomes NASA used to transport astronauts for the moon and shuttle missions.
Everything you ever wanted to know about the classic Airstream motorhomes from Airforums.com:
http://www.airforums.com/forums/f311/the-airstream-classic-motorhome-sticky-thread-95034.html
So it turns out the misfires are the result of the exhaust valve in cylinder 8 not sealing. The engine was rebuilt at some point and the bottom end looks ok, but the heads will need to be rebuilt. I was hoping it was a broken spring, which would have been a much cheaper fix.
Special Projects:
New 12 Volt House Batteries
Computer Arm
TV Lift
Auxiliary Heater - rebuild
Auxiliary Heater - adding a second Aux Heater in the rear bedroom.
New Air Springs
IDENTIFIED PROBLEMS:
Exhaust leak(s) - FIXED
Squeaky fan belt
Misfires when driving light on accelerator
Drive shaft clunks when shifting from drive to reverse
Airhorns not beeping
Fuel gauge not working, burning out 20A fuse
Volts gauge not working
RPM gauge not working
Dash lights not working
A/C not working
Cruise control not working
PLANNED IMPROVEMENTS:
Replace mirrors
Replace driver and passenger seats
Rebuild dash with better gauges
How to get more power and better fuel economy??? Add fuel injection ??? rebuild motor ??? replace motor… diesel or gas?
WORK to be Completed:
Rebuild carburetor
Replace fuel line re: Chevy P30 VaporLock Fix 1984.pdf
Replace fuel pump and rear fuel filter
Inspect valves and repair if necessary
Check front suspension airbags
KNOWN ISSUES:
WORK COMPLETED:
2017-08-23 - Replaced:
spark plugs

spark plug wires
PCV
fan belts
valve cover breather
fuel filter
passenger side exhaust gasket
driver's side exhaust manifold plug
distributor cap & rotor
air filter
Sprayed one can of Sea Foam into carb
Changed oil and filter. Used High Mileage Full Synthetic 10W40
2017-08-28
adjusted timing and carburetor
Put 2 containers of Duralube Severe Fuel System Cleaner
Photos: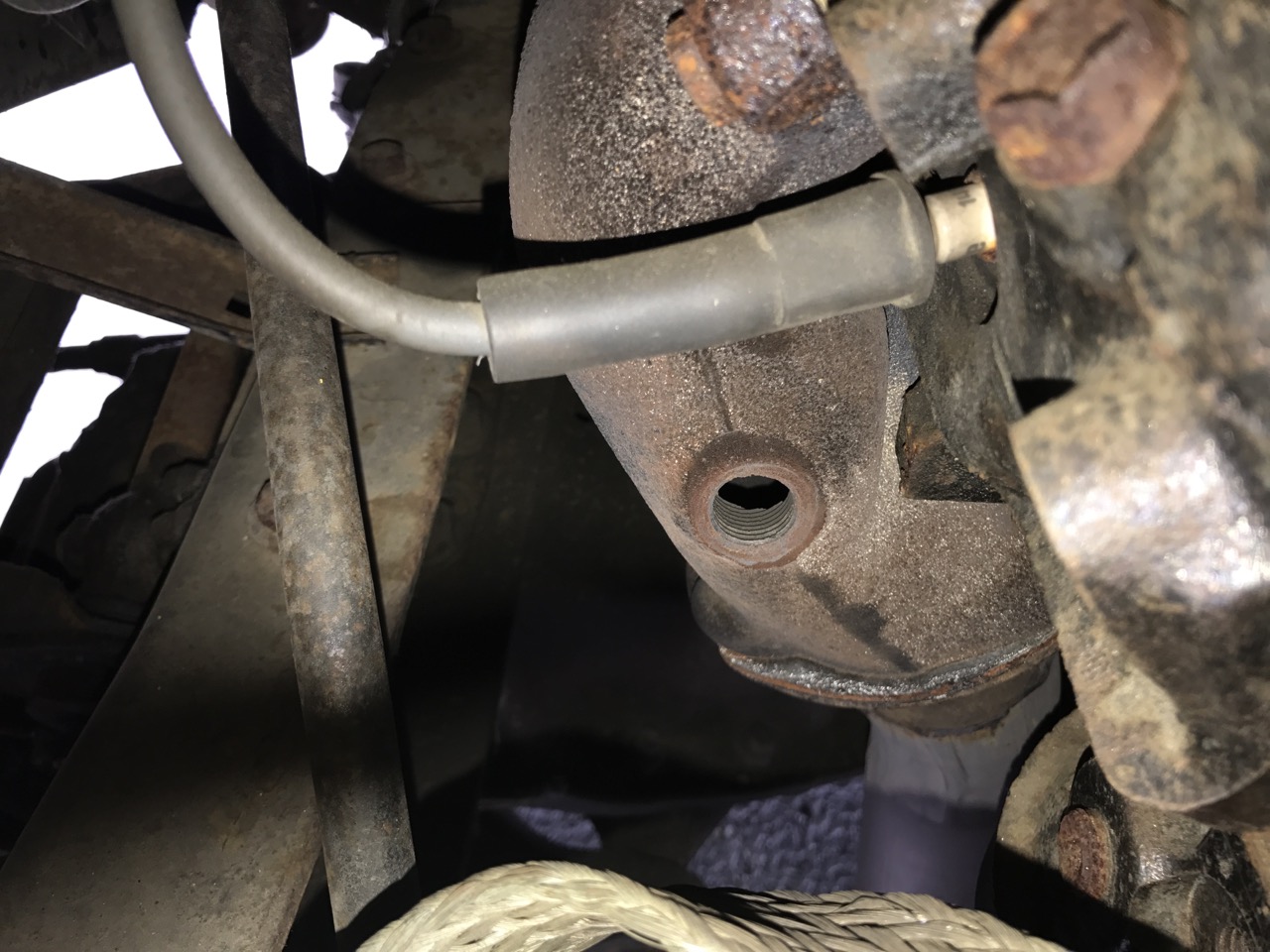 Missing plus in driver's side exhaust manifold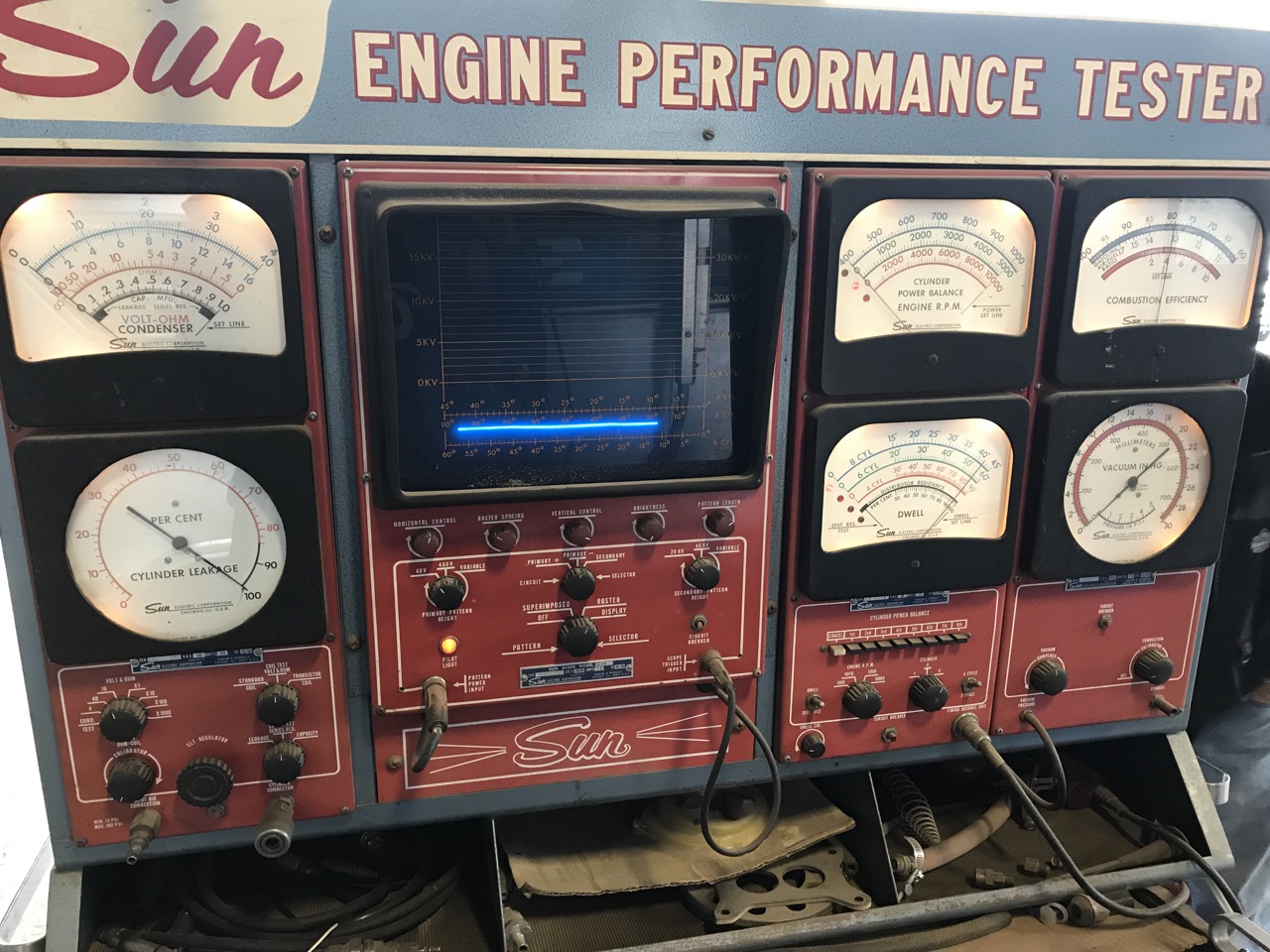 Len at Automotion in Edmonton broke out some old school testing equipment to use on Xio.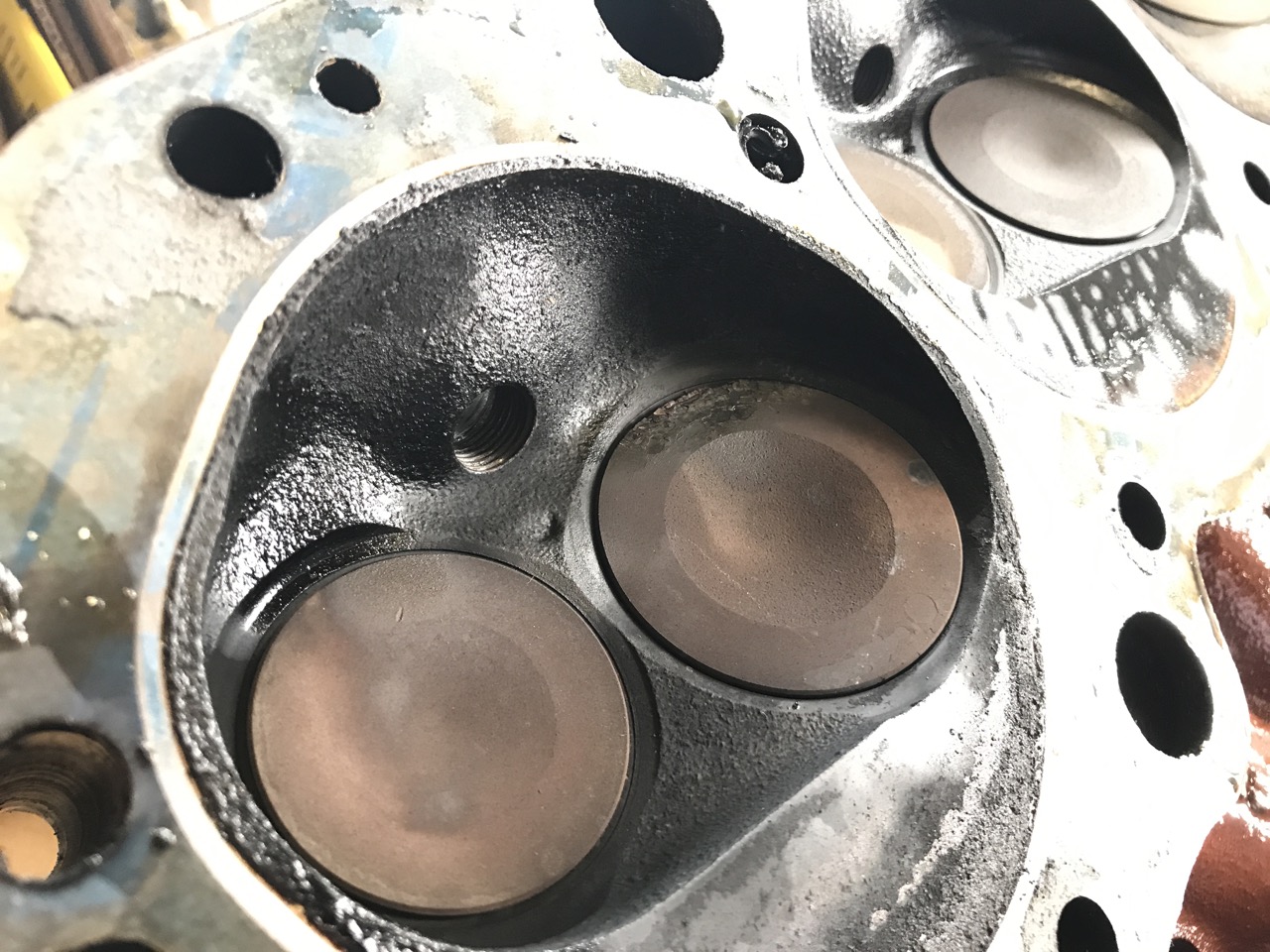 Turns out Xio has a bad exhaust valve on cylinder #8 and that is what is causing the misfires.