I had plans to use a production linear actuator for the TV Lift, but its overall retracted height is just too long for this application. Instead I have decided to use CNC (3D Printer) parts to make a custom lift. Here are the plans and bleow is the parts list
I am hoping you will be able to help me out. Does anyone know where I can find these parts in Edmonton, AB?
Parts List:
- 2, 8mm lead screws at least 34" long, 900mm would give me a bit extra to custom cut down. I am not sure if a 1mm or 2mm pitch is ideal for my application, but I would take either.
- I am also looking for 2 nuts, pulleys, timing belt and pillow blocks.
The lead screws and pillow blocks are what I need right away, the rest could wait a few days. Thanks for your help,
Michael Wild
780.970.1020 mobile
Michael@theWildsLife.com
Bent lead screws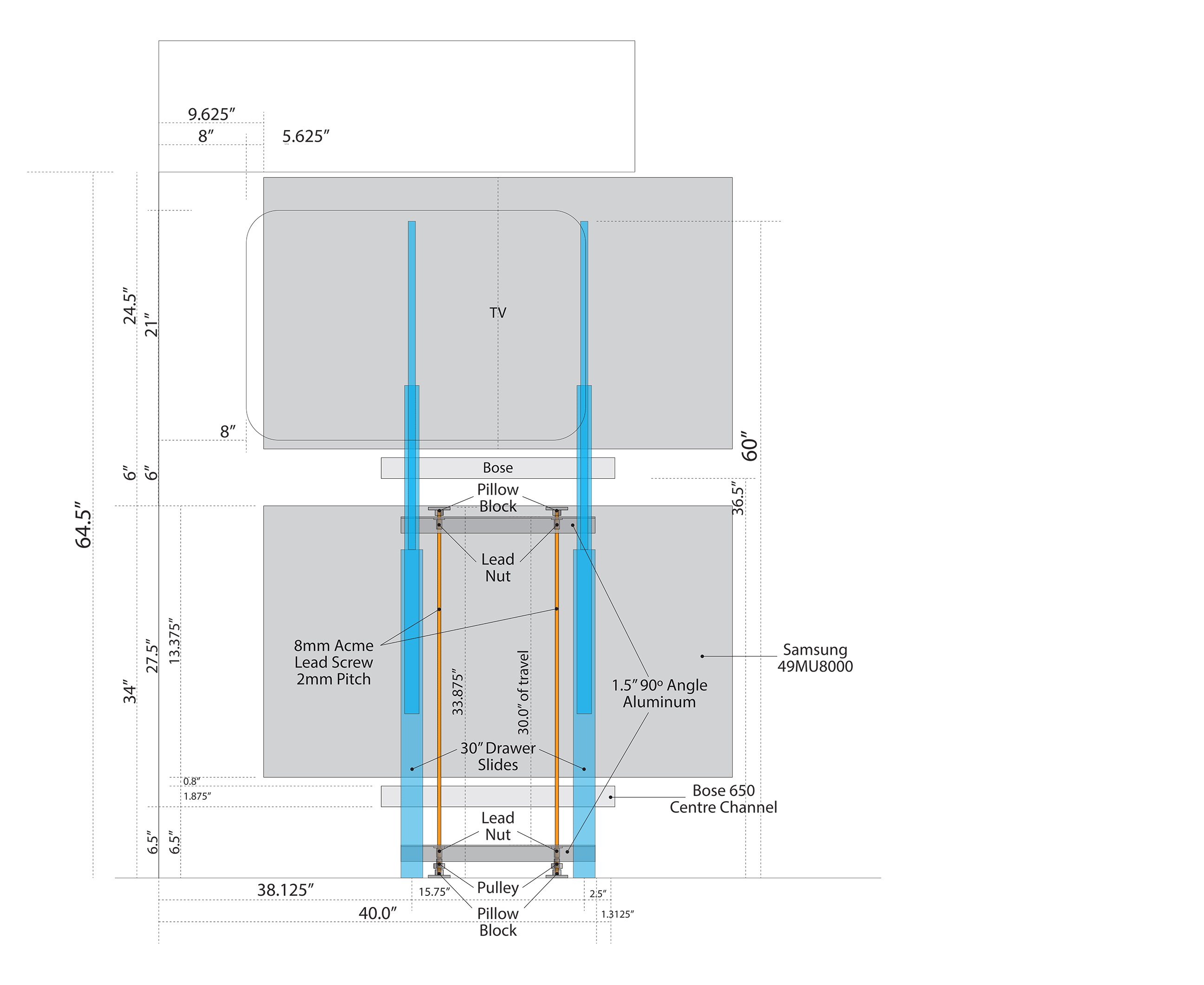 Airstream Bedroom TV Lift - Front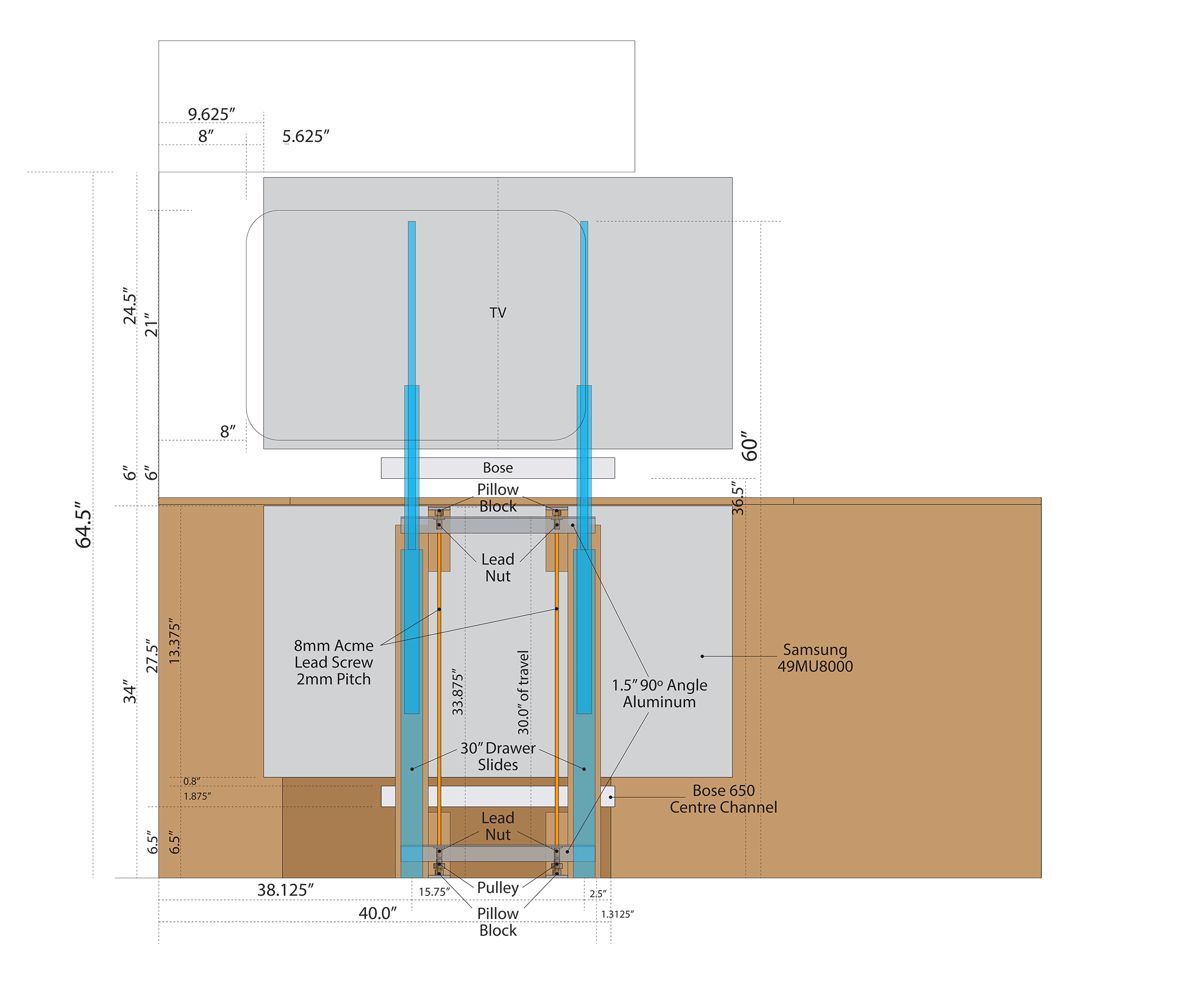 Airstream Bedroom TV Lift - Bed Frame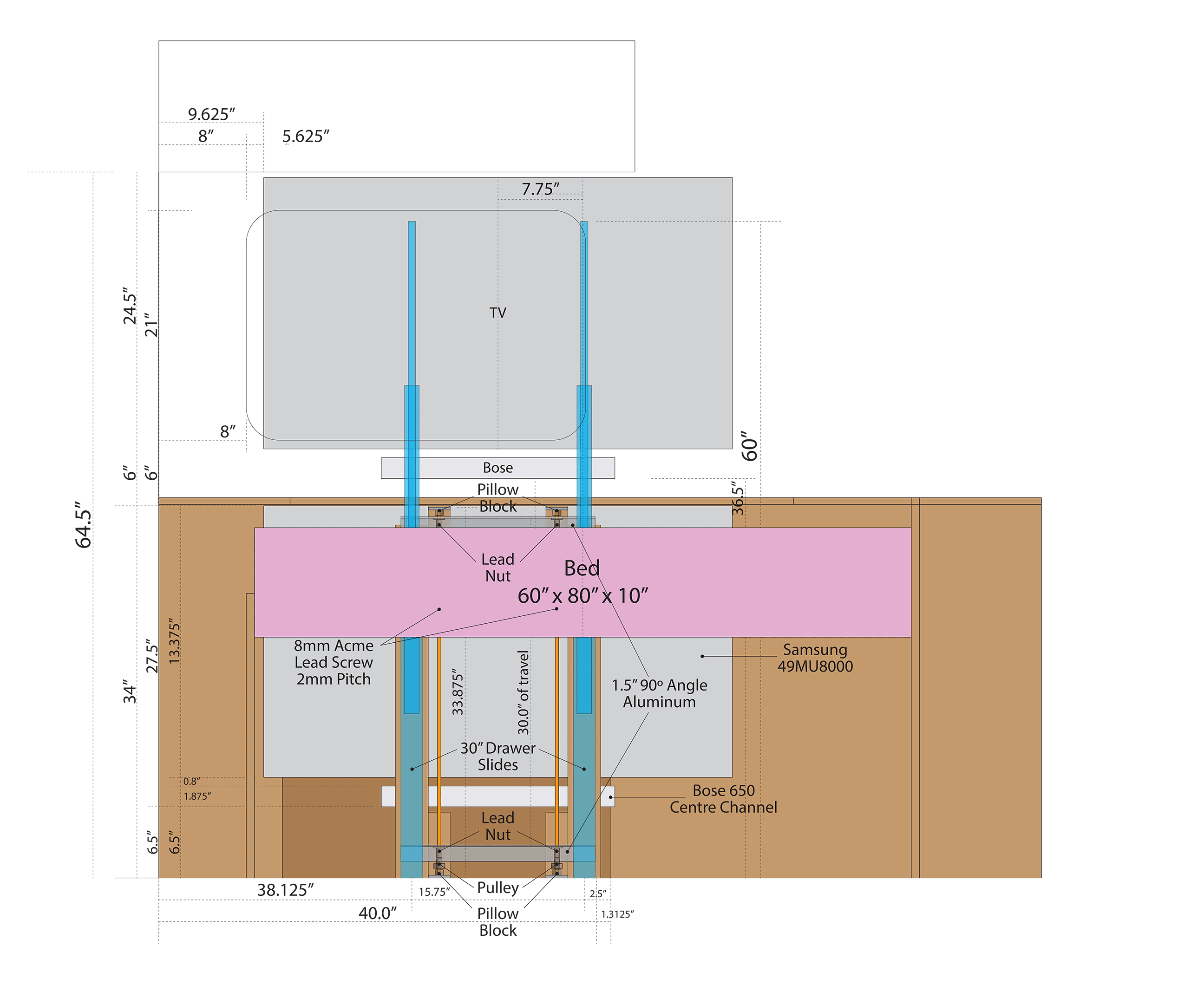 Airstream Bedroom TV Lift - Frame and Mattress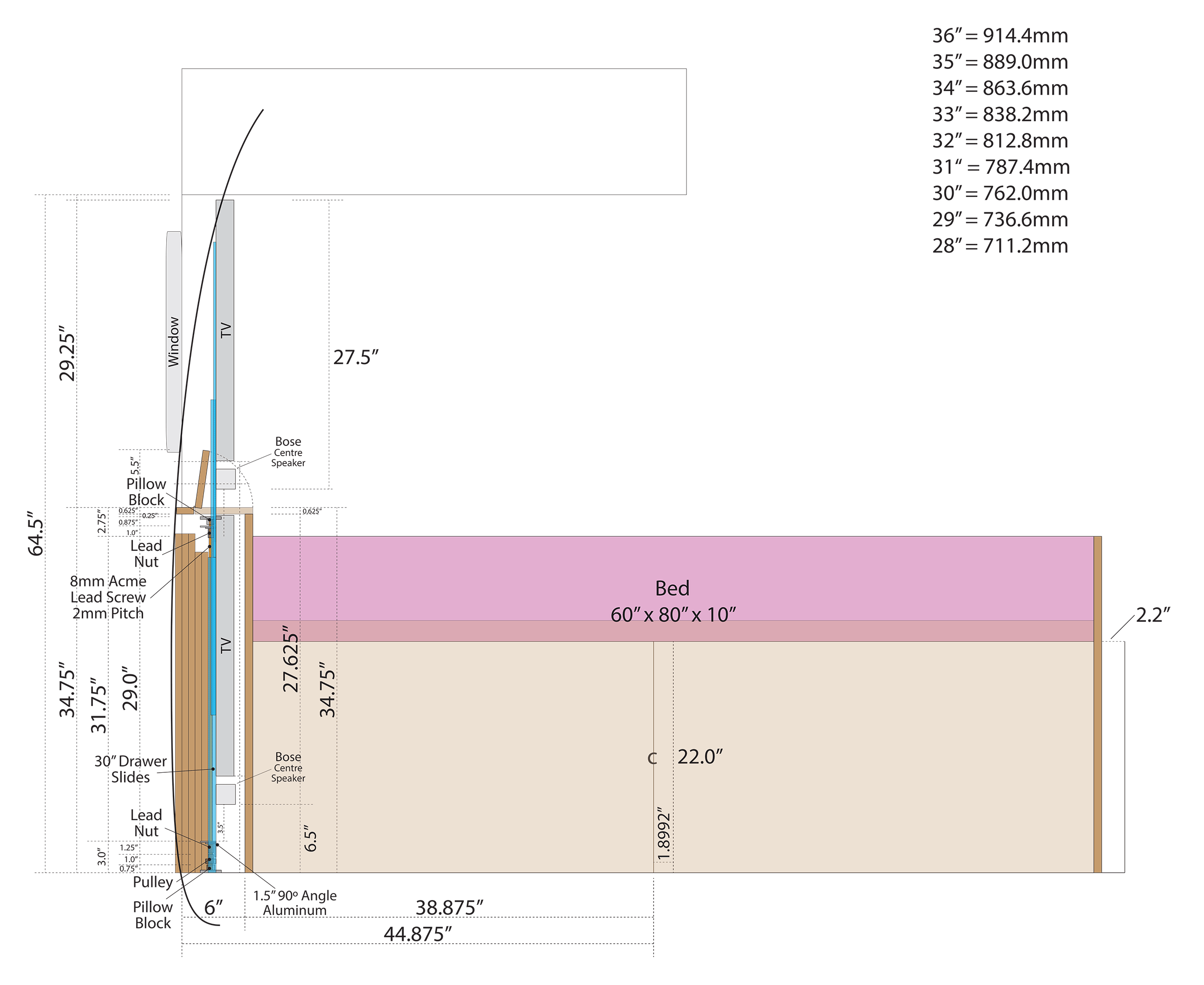 Airstream Bedroom TV Lift -Profile
TV Lift - Part List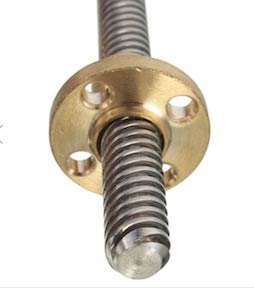 8mm Acme Lead Screw, Pitch 1mm or 2mm, 4 starts, 34" long - 2 units

Pillow Block - Upper - 2 units

Pillow Block - Lower - 2 units

12 VDC Motor - size TBD

10 x 10mm Plastic Cable Drag Chain Wire Carrier